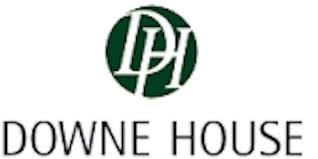 Downe House School - Berks
Hermitage Rd, Cold Ash, Thatcham, Berkshire, RG18 9JJ, United Kingdom
What's Downe House like?
Downe House is one of the UK's leading girls' boarding schools. The school occupies a spacious campus in the heart of the Berkshire countryside, about two hours from London. Downe House has long been the preferred school for the daughters of the UK's aristocracy, many of whose brothers attend schools such as Eton and Radley. Facilities are excellent and girls have the opportunity to take part in a very wide range of activities. Academics are strong and results are consistently good. This is a school that values excellent results but the wellbeing of girls is given great emphasis and pastoral care is second to none. Since it was founded in 1907 Downe House has focused both on the individual and the community and it is a happy place which offers a wealth of opportunities for girls to get involved in whatever interests them.
Sport is very strong, with lacrosse the main team sport, although hockey is also very popular. Downe House has a fabulous art department with textiles and photography also available in the sixth form.
Would Downe House be suitable for my daughter?
Downe House offers a complete boarding school experience on a beautiful campus in a safe, if somewhat isolated, location. Girls need to be academically strong and willing to take part in all that the school has to offer.
How can I apply to Downe House?
The main entry points to Downe House are at 11+ and 13+ with a number of places available for 6th form entry at 16+. Please contact us for advice on entry to this and other selective schools.
School Infomation





Day fees at sixth form
£29,115

Boarding fees at sixth form
£39,150

Exam results 2019 A Level A & A* grades
64.31%

GCSE level A & A* grades
83.54%