At The Royal Hospital School in Suffolk, there has always been a strong focus on connecting alumni with current students and the school itself, and recent events regarding lockdown have inspired this effort to grow accordingly. The school's Compass programme, delivering critical thinking, digital literacy, PSHE, presentation skills and careers information to pupils in Years 7-9, and the Alumni Association have joined together in order to reach out to elderly alumni during possibly isolating and lonely times.
800 letters were handwritten and sent to 800 80-year-olds by pupils at the school in order to contribute to their at home curriculum and maintain the art of the hand-written letter. The school added that they hope that these pen pal friendships continue into the future, enabling very different generations to form a connection through a common bond.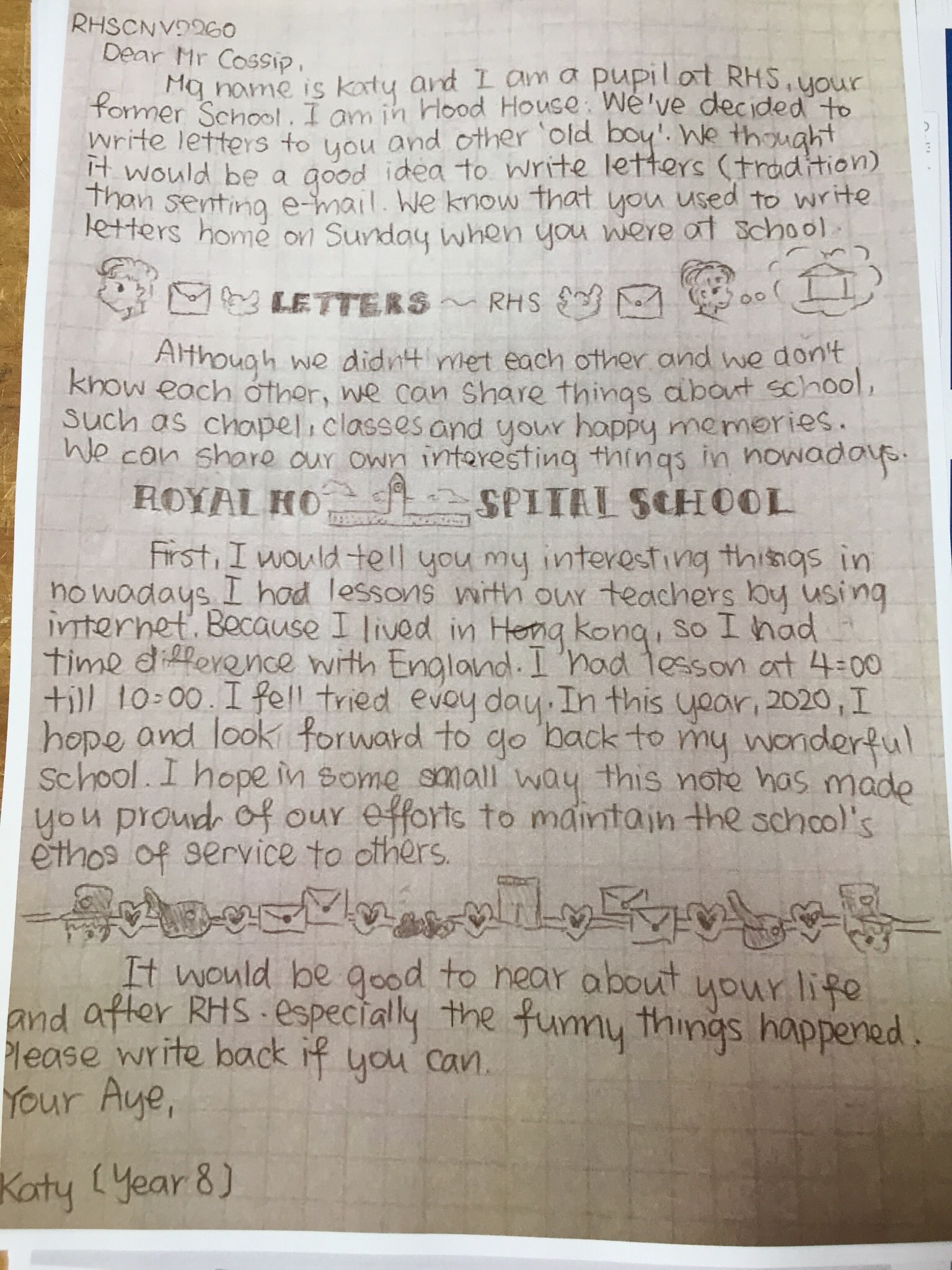 Commenting on Lockdown Letters, Andy Redwood, Vice President, RHS (Alumni) Association said: "Older alumni remember waiting for their name to be called to receive letters from home during their days at RHS. By reimagining the tradition of 'Letters Home' today's pupils are reaching out to older alumni at a time when they need human connection the most."
Read the original article: https://www.boarding.org.uk/media/news/article/14721/800-Lockdown-Letters-Sent-to-800-80-year-olds-Suffolk-Schoolchildren-Write-Letters-Home-
Are you looking to apply to a school similar to The Royal Hospital School? If so, contact us today for expert and impartial advice at https://www.best-schools.co.uk/enquiry-form