St Mary's School, Calne - Education Advisers Crystal Award Presentation.
30th January 2018
On Monday 29th January we were delighted to present a Top 5 Girls Boarding School by A Level Results 2017 Crystal Award to Dr Kirk, Headmistress at St Mary's School, Calne.
Dr Kirk said she was "Delighted that St Mary's is in the top 5 of all girls' boarding schools. Fantastic recognition of the hard work done by our girls & staff & reflective of the special community we have here"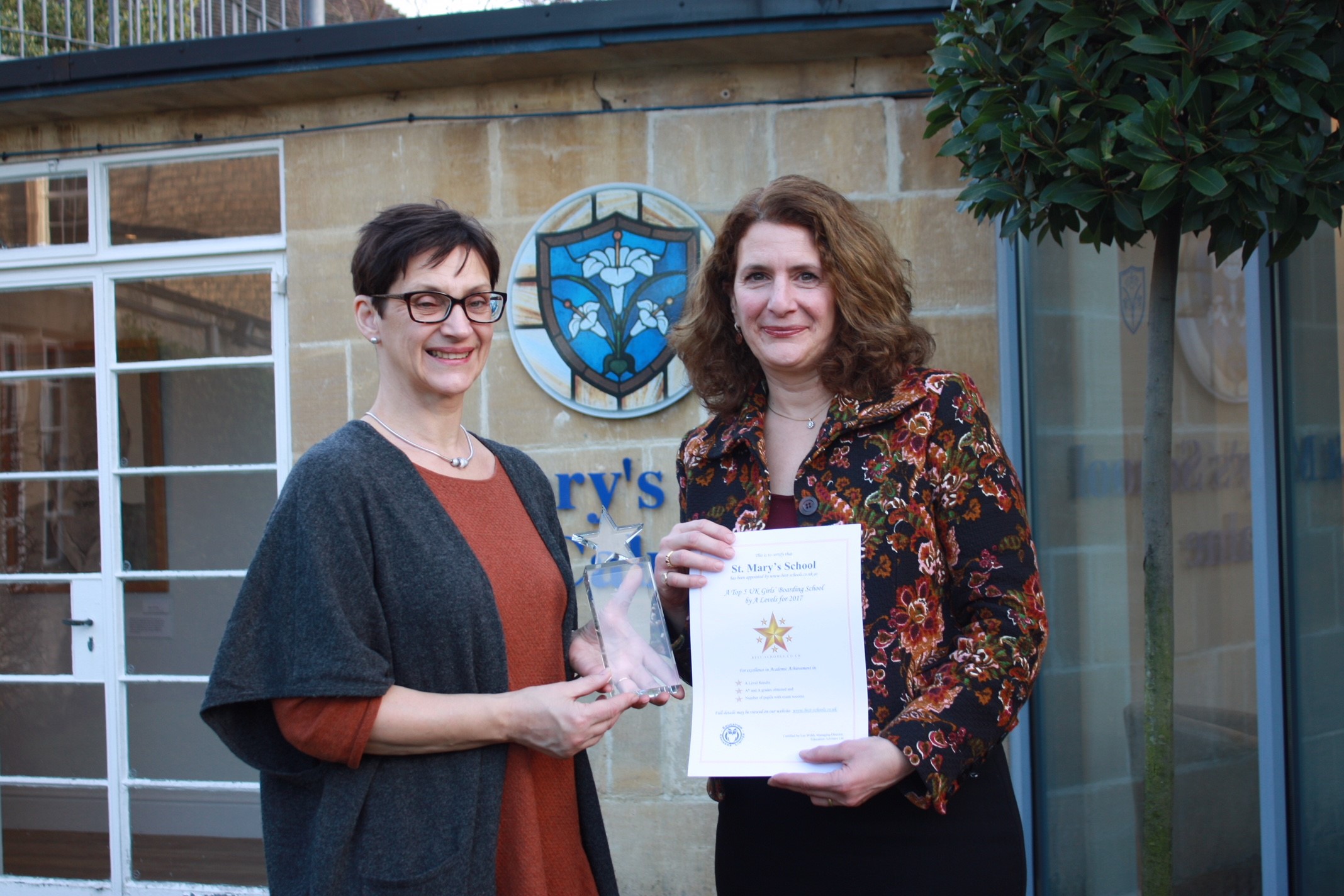 All the best for 2018!